Road repairs on South Tuttle Avenue may close lanes overnight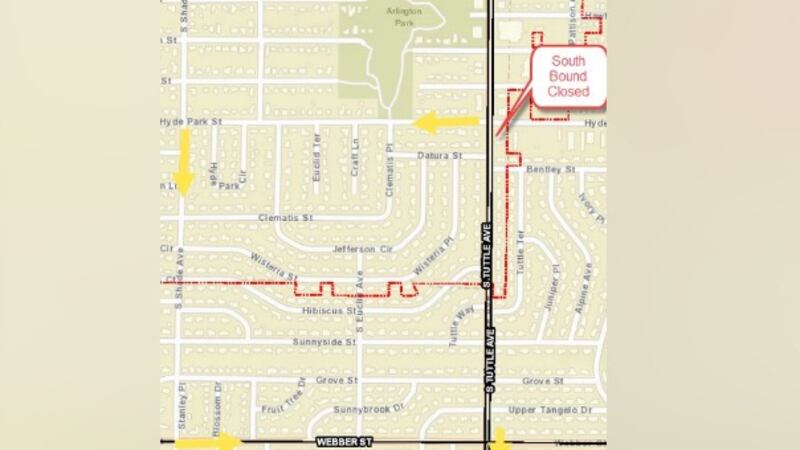 Updated: Feb. 25, 2019 at 4:48 PM EST
SARASOTA (WWSB) - Road repairs Monday night could affect Suncoast drivers.
The southbound lanes of South Tuttle Avenue, south of Hyde Park Street, may be closed overnight when water repairs begin around 9:30pm. Lanes will be closed as needed as the repairs are made.
Drivers are encouraged to drive safely around work zones and detour signs.
According to the city, it's anticipated all lanes will reopen to traffic around 5-6 a.m. Tuesday – before rush hour.
Copyright 2019 WWSB. All rights reserved.