Keto BBQ Tilapia and Vegetables from Gold Rush BBQ | Suncoast View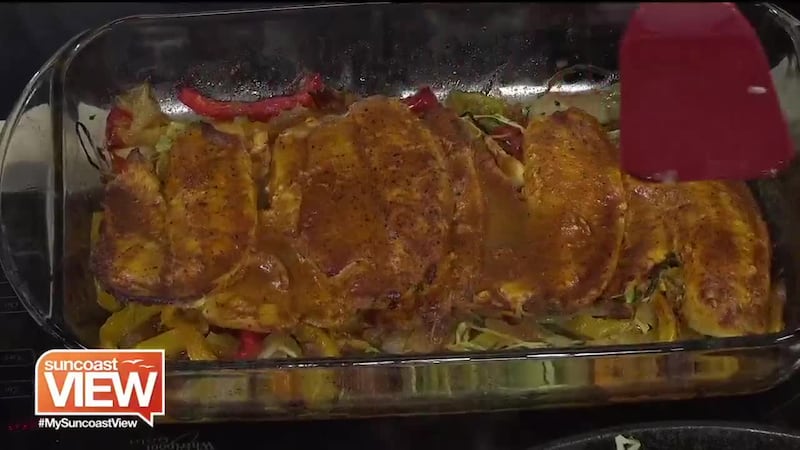 Updated: Jan. 22, 2019 at 3:57 PM EST
SARASOTA (WWSB) - Keto BBQ Tilapia and Vegetables
Serves 4 to 6
Ingredients
2 lbs. Tilapia Filets
Season salt
Cayenne pepper
½ cup Stevia Sweet BBQ Sauce
½ cup Mayonnaise
1 red, orange and yellow peppers
1 pack or 10 oz. Zucchini noodles
1 large yellow onion
2 tablespoon of Ghee
Directions
Mix ½ cup Stevia Sweet BBQ sauce and Mayo together in a bowl add cayenne pepper to taste.
Sauté Onion and peppers in a tablespoon of Ghee add Zucchini Noodles at the end of browning peppers for 1 more minute and place Vegetables in the bottom of a baking pan.
Place Tilapia in a skillet with 1 tablespoon of Ghee or olive oil. Season the fish with season salt. Lightly brown the Tilapia.
Lay the Tilapia on top of the cooked Vegetables and coat the fish with the cup of BBQ sauce and mayo mixture.
Bake in an oven at 350 degrees for 20 minutes to finish cooking the fish.
Copyright 2019 WWSB. All rights reserved.