Sarasota County School District launches new Crisis Text Line for students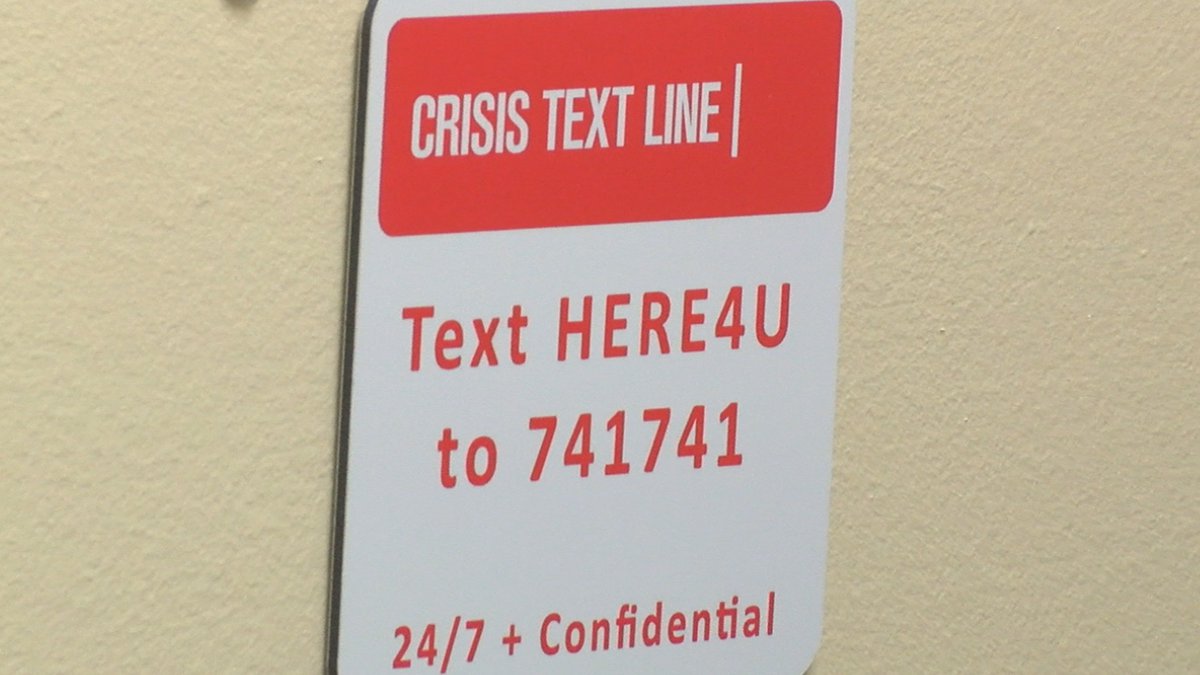 Updated: Nov. 27, 2018 at 7:26 PM EST
SARASOTA (WWSB) - The Sarasota County School District has officially launched its Crisis Text Line, which is now available to every student in the county.
This is the latest addition to the new and improved mental and behavioral health services that are continuing to expand in the school system.
The Crisis Text Line was launched by a woman named Nancy Lublin in 2013 and is now available nationwide for people who need immediate help, but would prefer text message.
Anyone with a phone can text 'HERE4U' to 741741 and immediately, a trained counselor is on the receiving end of that message, 24 hours a day, seven days a week.
"When I have a problem, most of the time I'll text my friend. So maybe, in that case, they will text this number," said one student, Del Mains.
It's a number another student, Lukas James said he wishes he would have known about during his own tough time.
"I definitely think I would've [used it], just because, I couldn't even talk to my parents," said Lukas James.
The District said those are the kids this number is there for.
"That's what we're after, that children have hope that someone is there," said Laura Kingsley, Chief Academic Officer with the Sarasota County School District. "So someone will listen. Someone understands and someone will take the time."
The text will instantly start a conversation with a crisis counselor, trained to help children with the many pressures they are facing.
"Children could have many, many thoughts," said Kingsley. "Maybe it's not suicide. Maybe it's stressors from the pressures of trying to do a good job in school. Or the pressures of trying to be popular."
Pressures that have led to suicide being the second leading cause of death among children ages 10 to 18 nationwide.
"One child committing suicide is one time too many," said Kingsley.
Here in Sarasota, County, 279 children within the District told staff they were having thoughts of harming themselves last year.
It's a commitment the Charles and Margery Barancik Foundation shares, partnering with the District to bring the national Crisis Text Line placards to every middle and high school campus in Sarasota County.
"One of the things Nancy [Lublin] said when she started this was 'we want to be where you are, we want to make it as easy as possible for people who are in pain to get help," said John Annis, Senior Vice President of Collaboration and Impact for the Charles and Margery Barancik Foundation.
The Barancik Foundation is taking it one step further, collecting the anonymous data from the text messages.
"We get feedback that would say we took this many texts from Sarasota County last year and these were the major issues," Annis explained. "So it'll help us in our mental health work."
Helping students right now, while also working to solve the much bigger picture for generations to come.
For more information about the Crisis Text Line, click here.
Copyright 2018 WWSB. All rights reserved.